Headed to MBK shopping mall right after breakfast on a Thursday morning. About 10 mins ride by cab from our hotel. Simply huge. Bangkok is well known for being a shopping heaven. The prices are pretty reasonable but the electronics might cost a bit more than Malaysia.

For photgraphers out there, I'd recommend you to go see Mr Nai of Digilife (I've just realize the website is in Thai), located at the 4th Floor of the MBK Center. I've just made a good purchase on some EQ's from him. Friendly fellow too!

Fotofile is also a huge supplier of photography EQuipments. They're located at the ground floor & 5th floor in the building. You'll find a wide range of camera body brands, lenses, bags etc. They also accept trade-ins so if wanna let go of your old lenses, check out Fotofile.

Walked passed few other malls which lead us to the temple of The Lucky Buddha. These are basicaly the highlights of our second day in Bangkok besides me shooting at beggars, the many hawkers along the sidewalks, walking passed some gorgeous 'Ladyboys' (don't take pictures ah.. they'll give you a man-slap on the face if your not careful) and of course, being greeted by the humble Thai's.

A video of one tourist greeting staff at a hotel. One word you should know when going to Thailand. "Sawadikap"!




City of Life..Busy life I can say!




MBK Center.. one of the many shopping malls in Bangkok




The ladies were classy too in Bangkok..don't play play ah!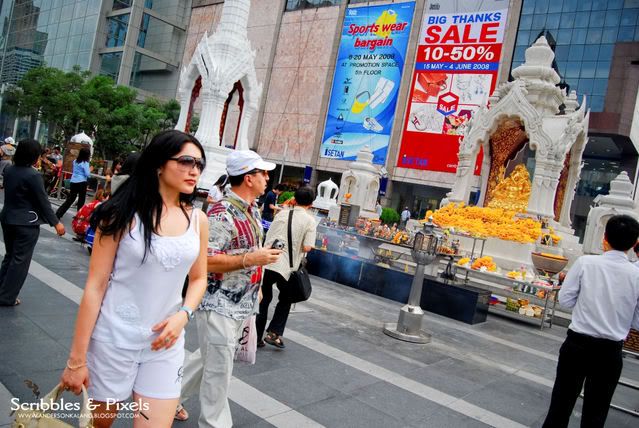 A 'Tuk Tuk' being stopped by an officer for drifting.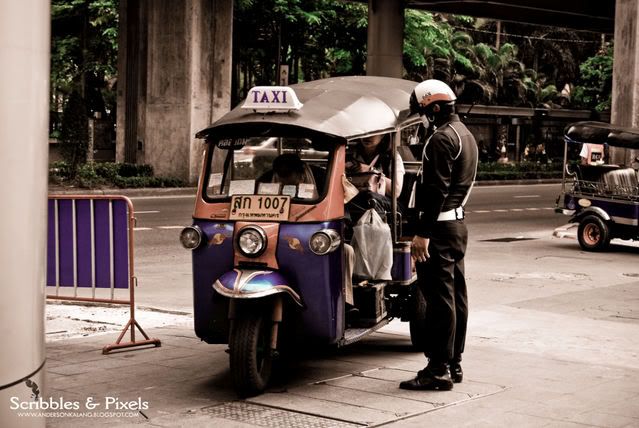 "Who says you only wear Fullface Helmet when riding big bikes. Its also a trend to wear one when riding a Vespa, okay!"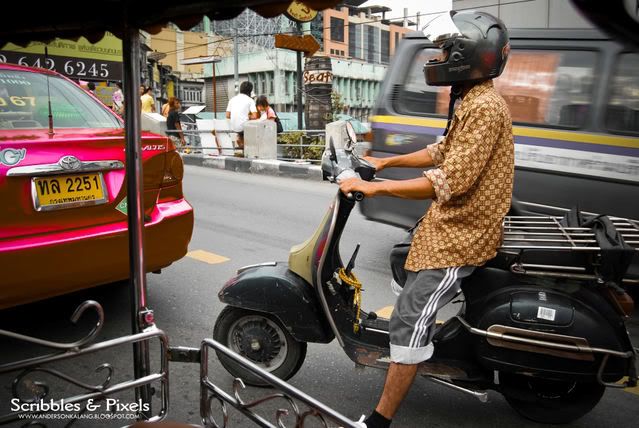 Though mobile phones are owned by many, proper 'use-able' public phones are still easy to find in Bangkok. We Malaysians should learn from these people. Love our property, people! Don't vandalize!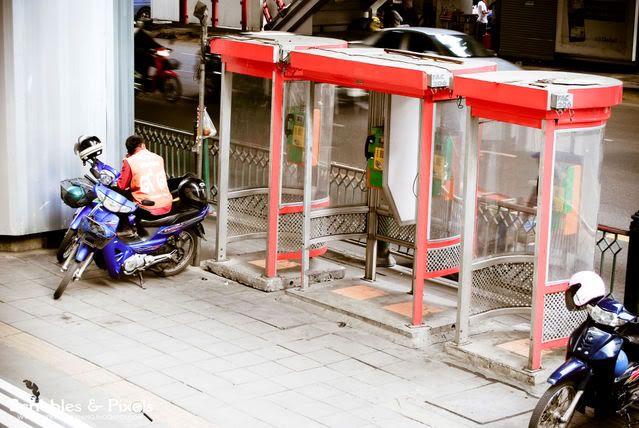 A blind man singing his heart out to earn a day's living.




Where is the love?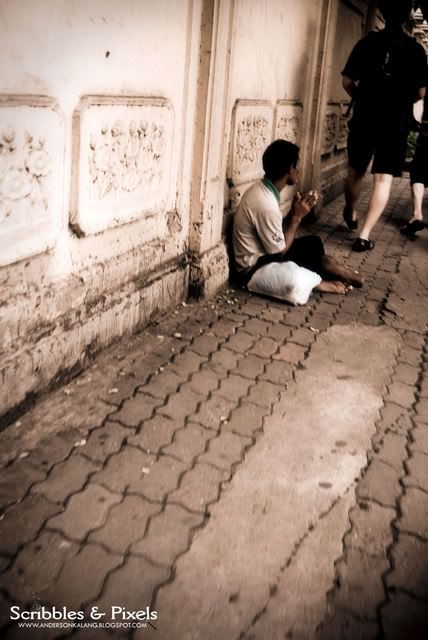 Temple of 'The Lucky Buddha'. We were informed that this temple is only open once a month.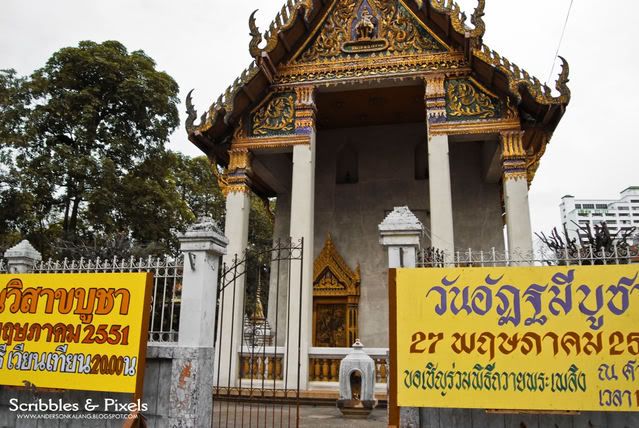 The temple window. Gold like designs everywhere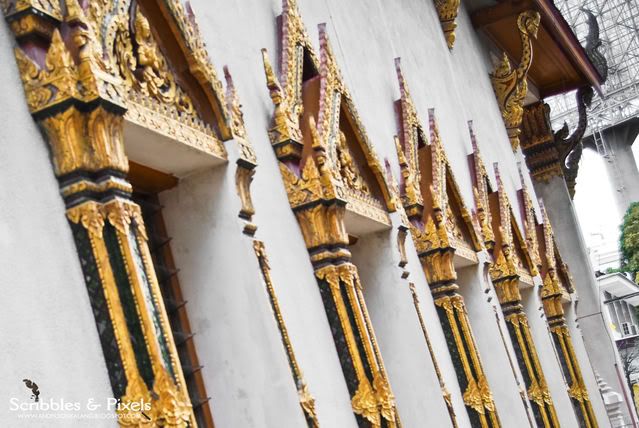 Since visitors are not allowed to enter, I took a shot from the entrance. Buddha sure looks rich, coated in Gold everywhere. Need me to say, Thailand is one place you should buy gold & jewels from.




Monks were praying for the people's prosperity and good health.