First of all, I'd like to thank the couple for the opportunity to photograph all 3 days of their ceremonies. Since the engagement to your wedding ceremony. Held at Sabrah's home, the occasion was a grand event. Upon completion of their album, I've picked some of these for all you excited viewers out there. To the couple's relatives, you all were really 'hyper' for me.. You all 'conducted' a full body workout on me! Feeeeiuuh!! Glad its over.. hehehehe

No need to mention the couple, they're extremely hilarious themselves. They never seem to run out of weird poses whole day through.

On this 1st day of the ceremony, the "Tepung Tawar" ceremony witness immediate family members & close friends offering their blessings to the couple then followed by a short photography session with everyone present. From what they mentioned, the "Berlulut" is their version of a fashion show..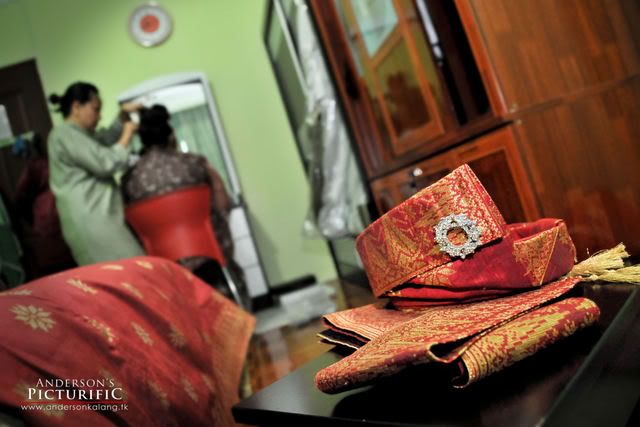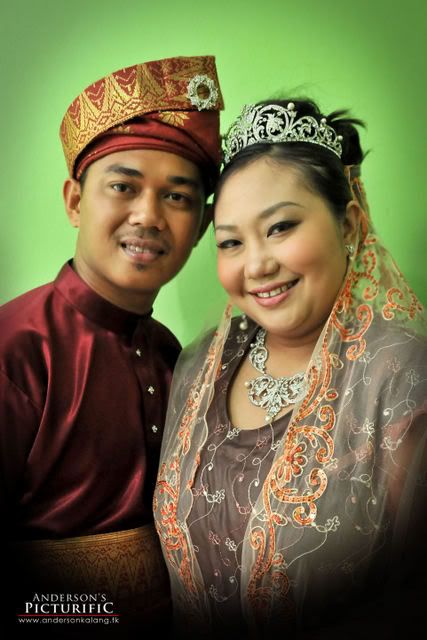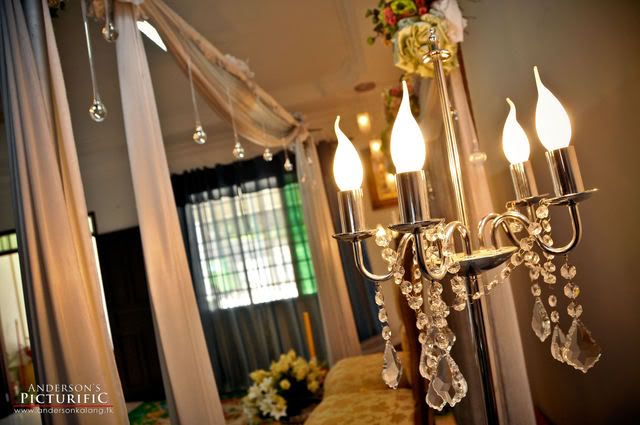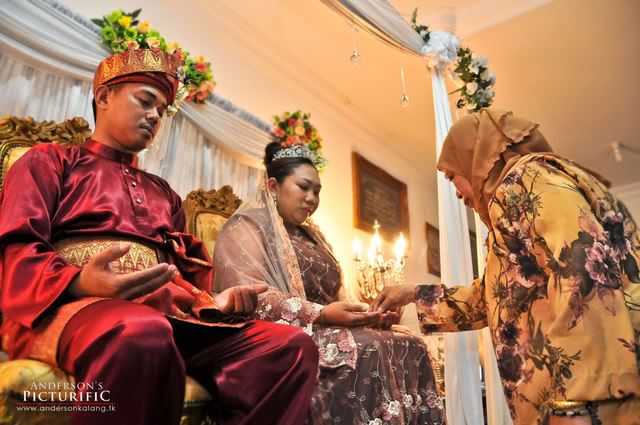 After the ceremony, we had a short outdoor photography session... somewhere just opposite their home. At an incomplete house...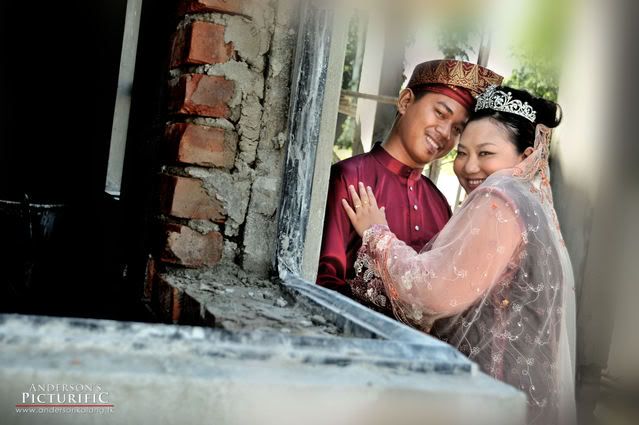 And then few more shots at home..




See.. didn't I say they're funny?!



In the evening, I dropped by the house again to observe Muliadi & Sabrah putting on their "Inai". An aunt was the expert so she drew the 'artwork' on the couple's hands & feet.

The artwork on Sabrah's hand



Of course.. she was happy with the result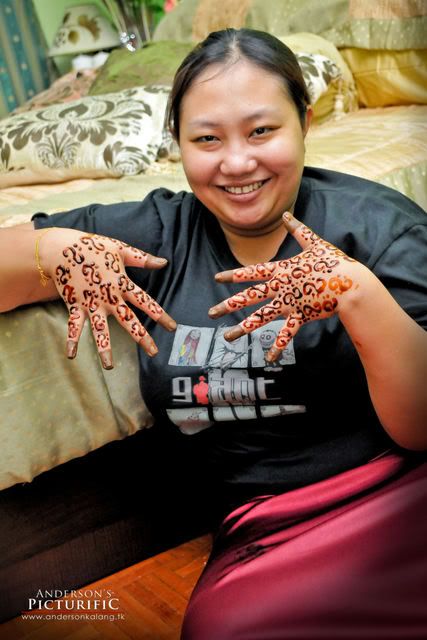 As for 'some people'... it was a terrifying experience.



After the couple had their hands done, I had mine too.. on my right foot!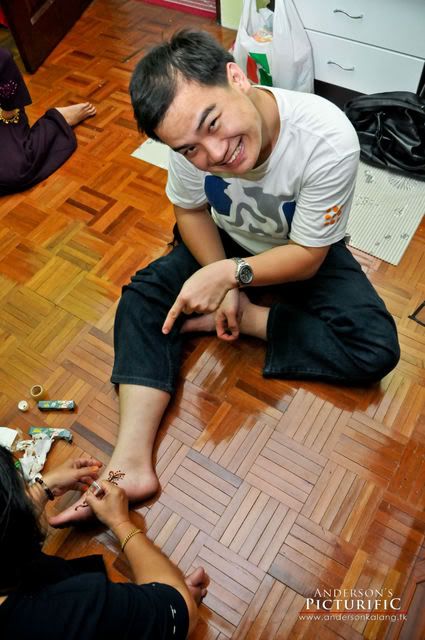 Tadaaaaaa!!