Held at Imperial Ballroom at Mega Hotel Miri, another wedding reception, another 'loud' event it was! This time I had the pleasure to photograph the wedding reception of Mr & Mrs Paul Lai on a sunday evening just a day after my previous wedding shoot. It was a 'full swing' weekend but that didn't tire me a bit. I'm very much thankful to Cynthia's (Olivia's sister in-law) mother having introduced my past work to the couple few weeks before the event. Even before the meeting, I was told that Olivia is one of my niece.. How so? Well, we're link from Olivia's mum's side. How sweet is that?!! I'm one young uncle, aren't I..hehehe..

Paul on the other hand has a rather spontaneous character. Loves to joke this fella! Though written clearly on a paper, he can still crack a few lines extra during his thank you speech which left some of us in tears, laughing!

Here, I'd like to wish the both of you, Paul & Olivia, the best & may your marriage prosper endlessly. Thank you for believing in me & I've gotta say here, photographing for you, did, get me knowing more of the relatives that night (Hope I still can remember who is who again...). Anyway, cheers to the both of you again and hope everyone will enjoy this set from your memorable evening!

Yyaaaammmm Seng!




The ever so cheerful, Paul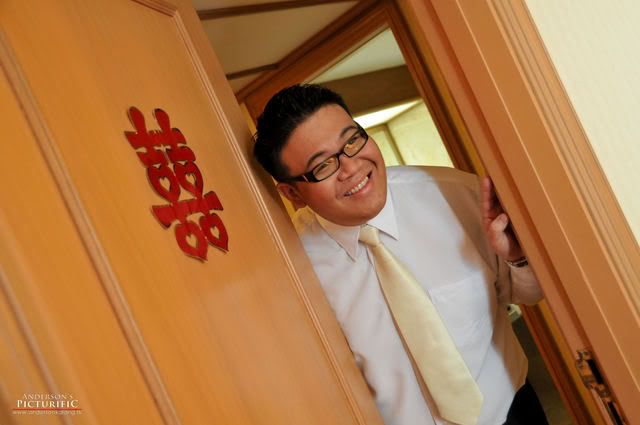 Olivia doing make-up on Sally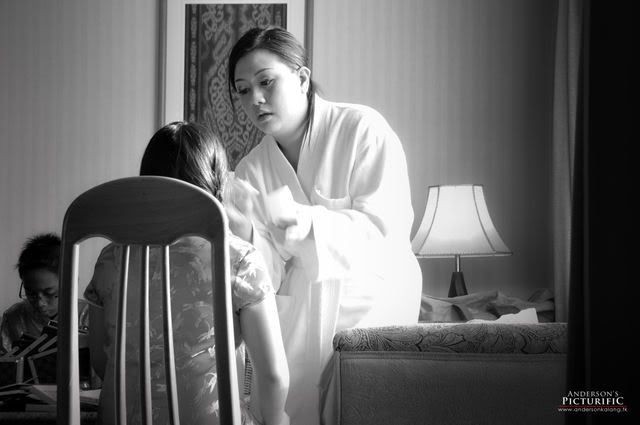 Cynthia doing make-up on her sister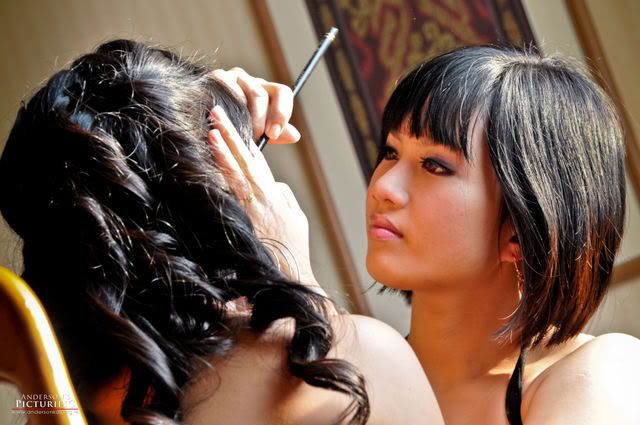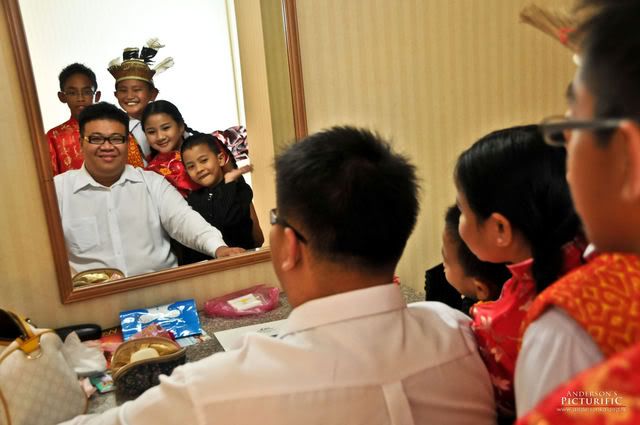 Can never get this fella to sit still.. He loves the camera too much!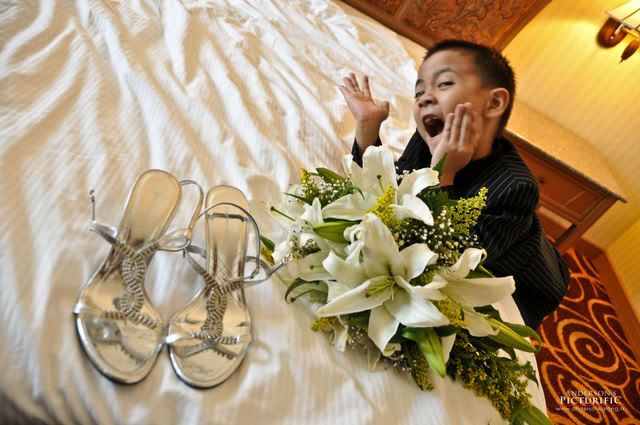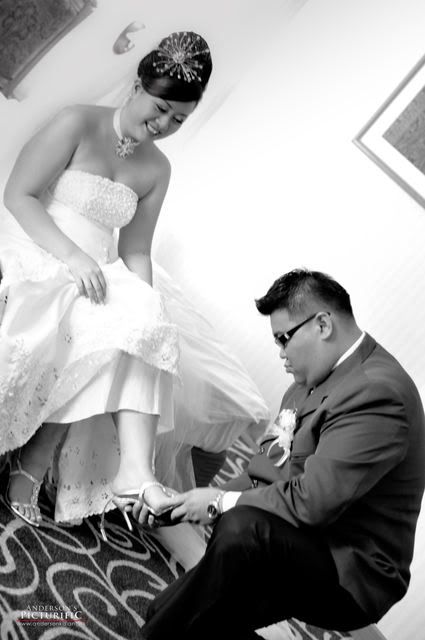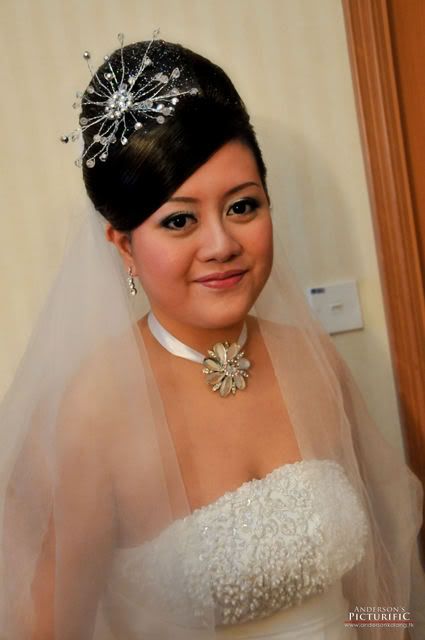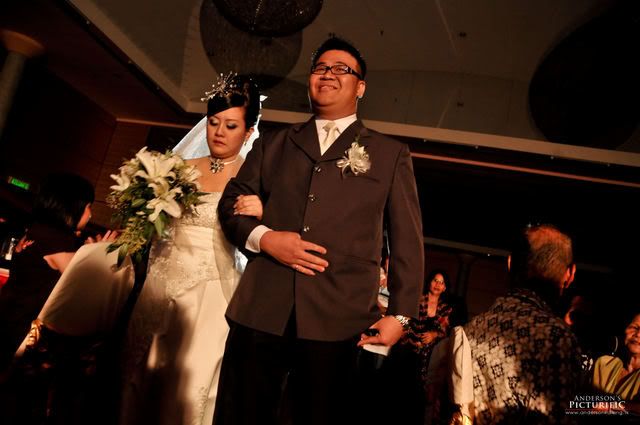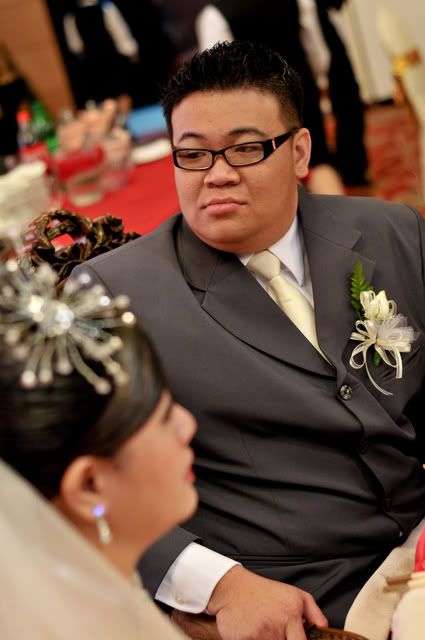 Now in case you're wondering, this was shot through the stacks of champagne glass



The emcees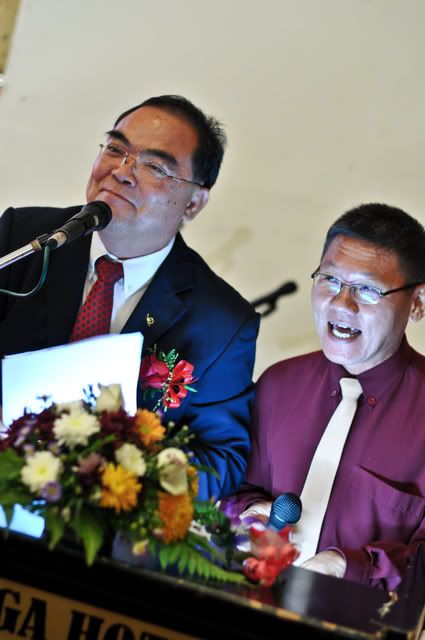 Sisters & cousins performing the 'Ngarang' (a kelabit traditional dance).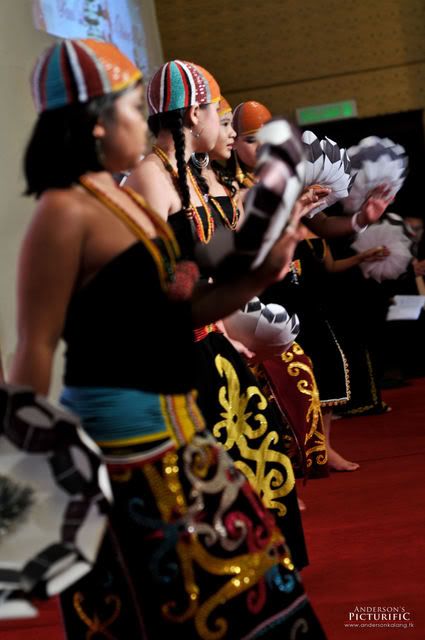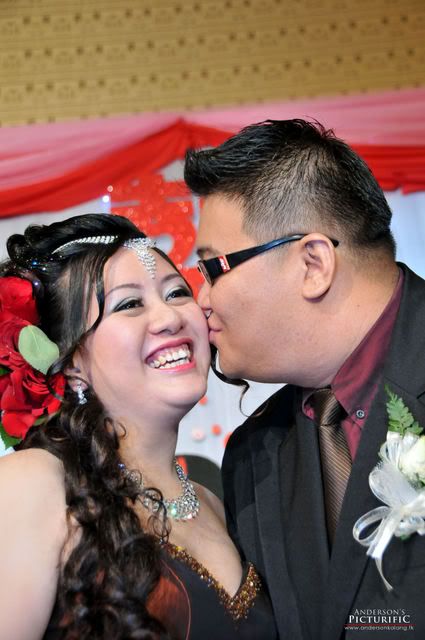 The 'thank you' speech from the couple.. the bride's father didn't wanna miss cracking a joke at his son in-law too.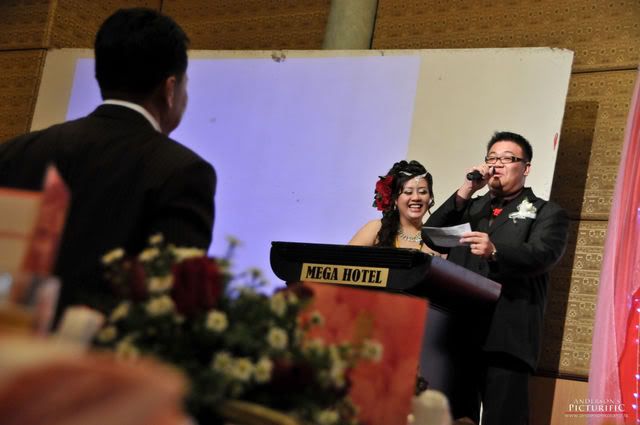 Finally, a shot with the couple.. with videographer, Bujang of BJ Videos