Last weekend was really a hectic one..but I'm not complaining. Being a freelance wedding & portrait photographer gets me meeting up with various interesting faces. I had 2 outdoor shoots just last weekend and it was good enough to make me snore so much at night...yeah, my wife told me. An E-Session & a portrait session.

Alright, this post is about Vincent & Miriam. Vincent is originally from Kuching but he's currently based in Johor attach with an oil & gas company. Few months back, sometime after church, Miriam approached me about doing an engagement session for them. Of course I was honored and thrilled. I was actually looking forward to meeting the guy whom we've only been hearing about. The love story begins way back in year 2000, while in Uni days, Vincent got 'hooked' on Miriam's seducing eyes one day & made the move. I don't know what he did but they are one bubbly couple from my 'viewfinder'. Though Vincent is kinda quiet, besides his handsome look of course, I bet his gentle words were among the things that swept Miriam of her feet. More of a peaceful guy I can say. During our meet-up, he was as cool as his looks. Hey Vince, I'm yet to hear you sing ah!

Their E-session was planned at the Miri City Fan & Taman Selera but after her make-up session before-hand, we stopped by Mr Ho's for some drinks coz it was still hot outside. Our make-up artist was very professionally quick. While at Mr Ho's, we did some shots to warm em up. My assistants this time were Grace (Miriam's cousin) & Jenn. Grace was their 'Caddy' to carry their stuffs around while Jenn was on the reflector. Since natural light was good, the shots at City Fan was a breeze but after the sun sets at Taman Selera, then only the reflector was in full use. To read on my method is using the reflector, click HERE

Below are my favs from their sets. I 'played' with some creative effects again so enjoy em. To Vince & Yerm, I enjoyed every moment photographing you both, plus getting you guys get wet! (on the beach ah..) Anyway, I look forward to photographing you guys again...for the 'bigger picture' this time.

So, I got them to play.. :

on the grass...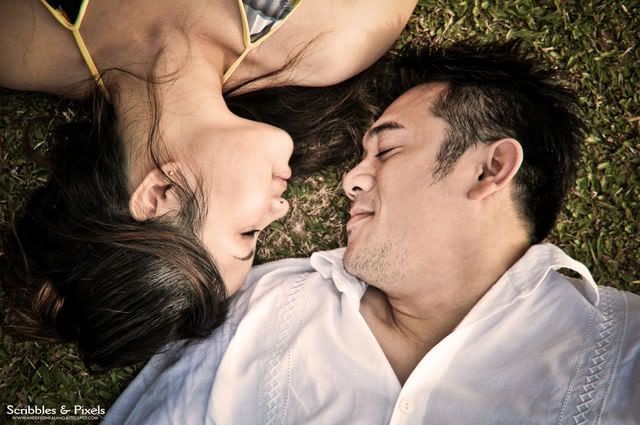 under the trees...



by a wall..



sitting on hard pebbles...



among bamboo trees...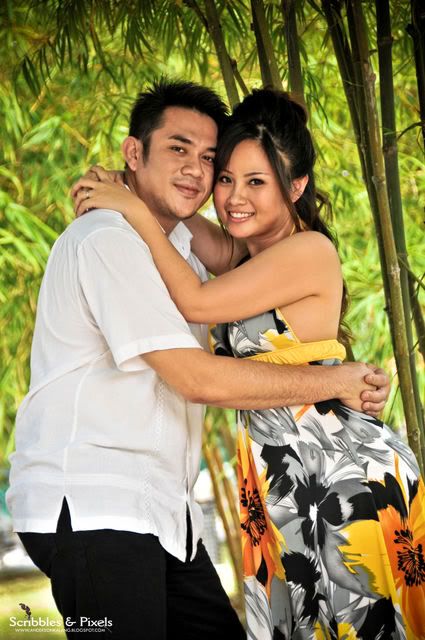 against another wall...



on a jetty...(posing for a Levi's advert?)



walkin on boulders...



sitting on rough logs...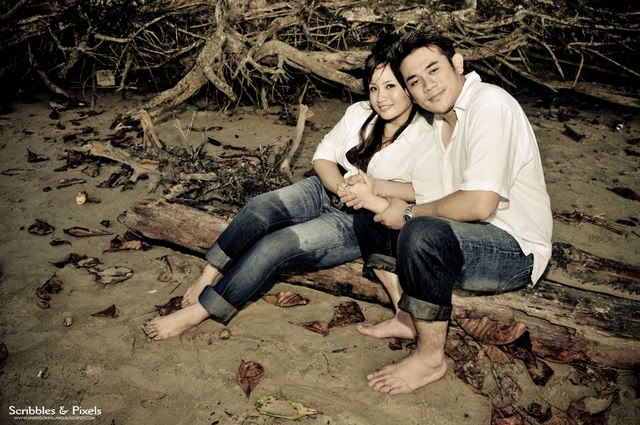 and finally taking a group shot on the sand.


From left: Grace, Jenn, Yerm, Vince & yours truly, ME.