The 2nd day of their wedding ceremony was even more crowded. Before the "Bersanding Ceremony", the couple had to go through the "Majlis Khatam Al-Quran". The couple were guided by religious leaders from a nearby Surau.

Religious leaders guiding the couple on the Quran reading



Muliadi looks on..(macam tak puas hati jer?!!)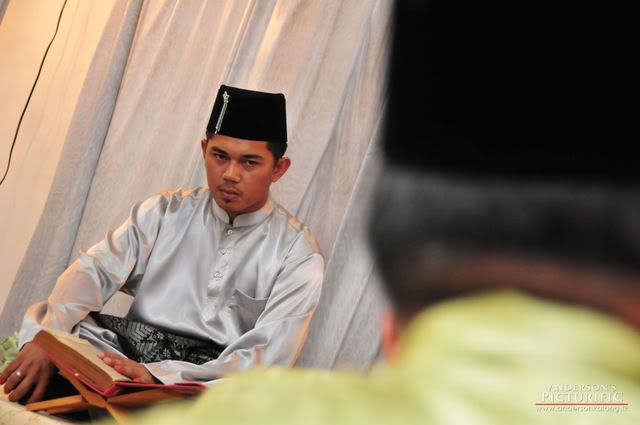 In full concentration, Sabrah read her part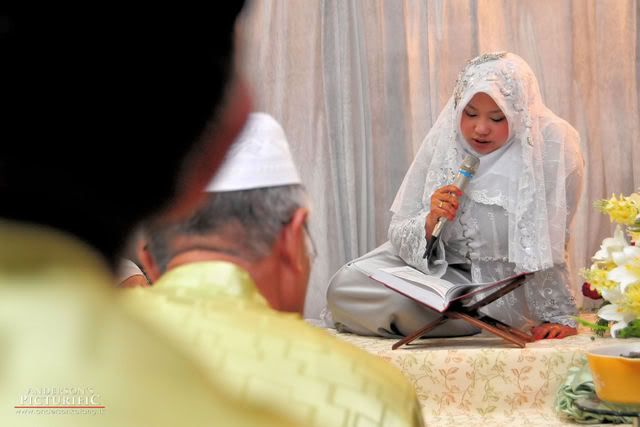 After about 30 mins of the ceremony, Muliadi left to change into the "Bersanding" costume (at a friend's home few kilometers away).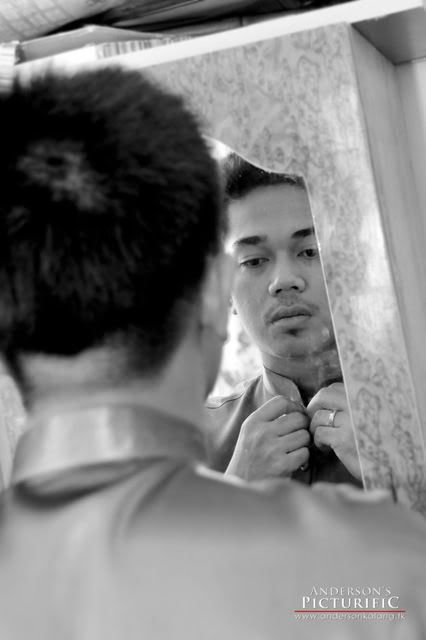 Upon arrival of the groom's side, they were welcomed with beats of the 'Kompang'. Young & old they filled the air with loud claps & synchronized beats, all the way till the couple met & sat wondrously on the "Pelamin".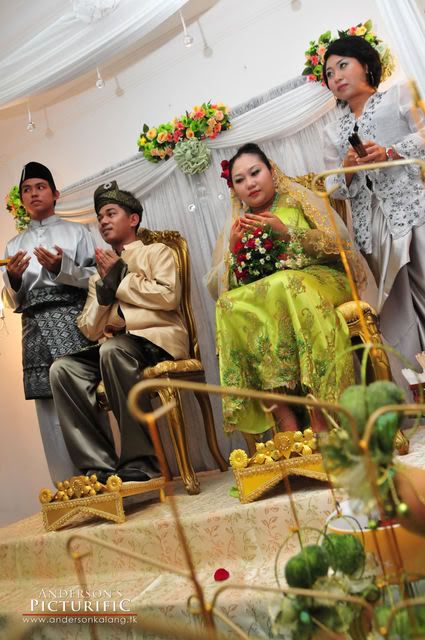 Surrounded by Paparazzi..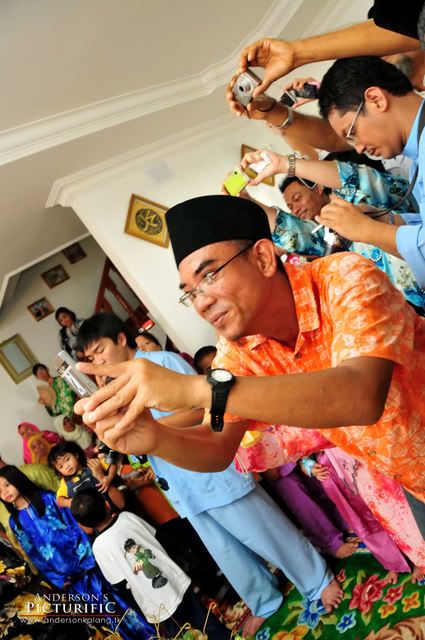 After the prayer of blessing & some more "Tepung Tawar", the Bride & Groom went out to greet their guests. As I expected, everyone 'swarm' around the couple to get a shot of the "Raja & Permaisuri Sehari".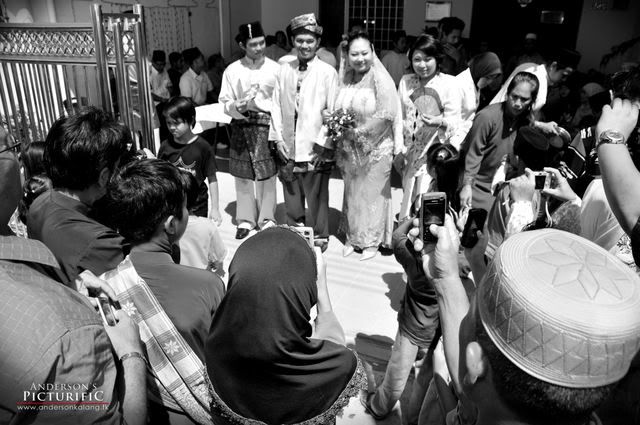 Come 'makan' time was one exciting scene to watch. A tradition they had was to feed each other. But they were told to beat each other to it! Meaning, whoever feeds the other first, wins! I tell you, it was one NASTY scene.. rice & curry was everywhere on the floor.

'Aksi ganas sesi menyuap oleh kedua mempelai'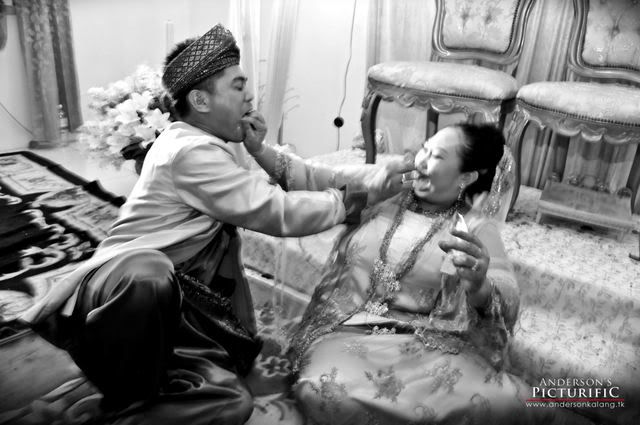 'Sempat agik berposing ngan tudung saji eh!'



So.. there you go guys! Another happy moments I manage to freeze in Pixels. Hope you guys were entertained as much as I enjoyed photographing the couple's wedding.

Next in line?



Our manager for the day..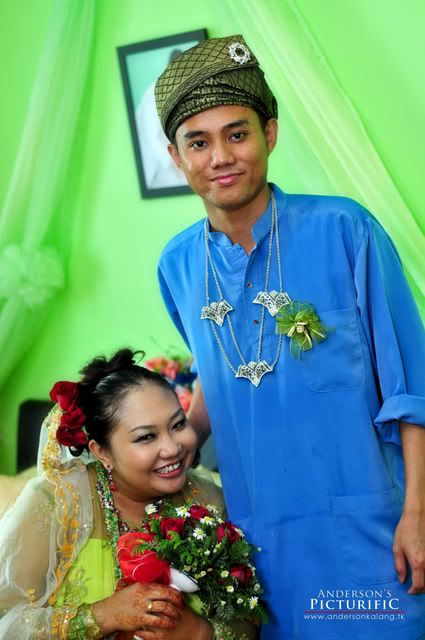 To Muliadi & Sabrah, Congratulations! To anyone who wishes to leave a message to the couple, the comment column is now open. Just click!