(Photo taken by Janet.. My new apprentice)

As promised on my previous post, here are some shots I did while George (Jofanna Bridal) was 'working' on shots for Felix & Linda's E-session. I never thought of meeting up with another fellow photographer at an 'excluded' location that day.. Same site where I was photographing Stevenson's portraits.

Being in the photographic arena for few years, I haven't experience work in it. Its very much a passion & I believe that is one source tat gets us going. To George & Jofanna, it was nice meeting you both. Finally we get to shake hands. I followed your work since you started ur blog & I've gotta say, you guys are doing wonderful art for the couples there in KK. Hope to catch up soon guys!

George on his D300 & Nikkor 24-70mm lens (Powerful bazooka that one!)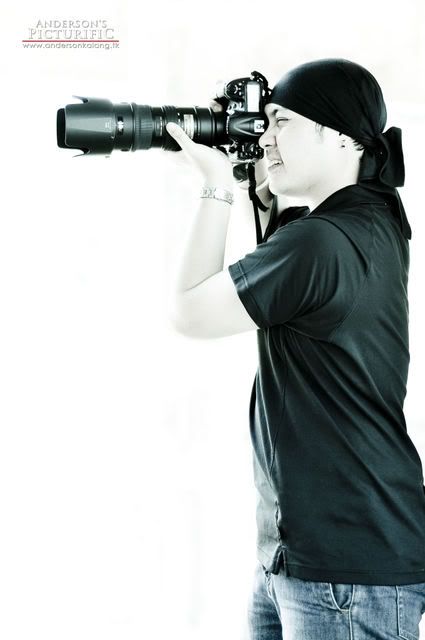 -Correction: Its the Nikkor 70-200mm lens. Consequences of dreaming while writing. My mistake.. Hehehe.

The ever smilling, Jofanna



Showing the couple their results..



Here are two of my attempts on Linda (thanks George for lending me your model). Did a 'high key' portrait on her.



Here's a quick glimpse of George's shots on Felix & Linda that day. Click HERE.
To my surprise, Linda is currently working in Miri while Felix is from Sandakan. When asked, Linda said she chose to do their shoot in KK coz there are many beautiful sites there. I have to agree on that, totally. To Felix & Linda, have fun preparing for your big day kay! See you all soon!