Hello everyone.. Miri is going to be the centre of attraction once again! The Miri International Jazz Festival is just around the corner (9th & 10th May 2008) and everyone here & there are talking about it. For those of you who hasn't bought your ticket yet, go to the website quick, & PURCHASE!

Being a fan of Blues myself, I did not miss the opportunity to attend the festival last year where I've captured some interesting stage shots but this time, I have to miss it due to 'higher calling'(some of you might know the reason) *wink wink...

Anyway, on the 12th April, I was at the Miri airport attending a very special ceremony organized by the Sarawak Tourism Board & Celcom. The newspaper cutting was in the Utusan Borneo the following day. Its in Bahasa Malaysia so for those who don't read BM, get a BM dictionary near you kay. My old friend, Fida, sms me bout the news actually. Read about it below yah..hehehehehhee...

I GOT FREE TICKETS TO THE JAZZ FESTIVAL!!!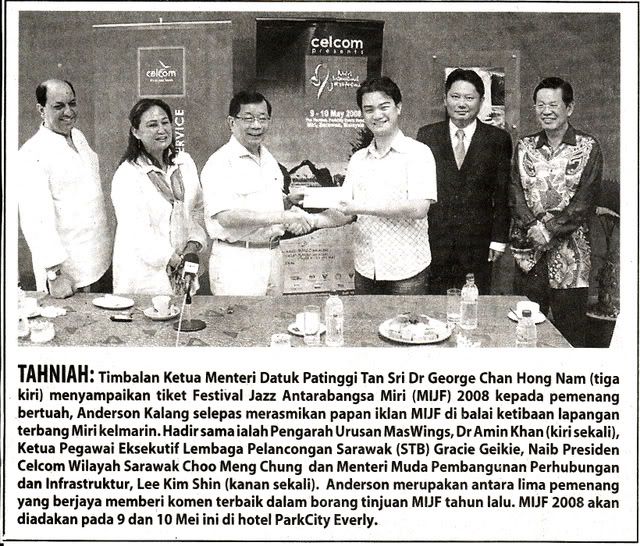 (Newspaper cutting from Utusan Borneo 13th April 2008)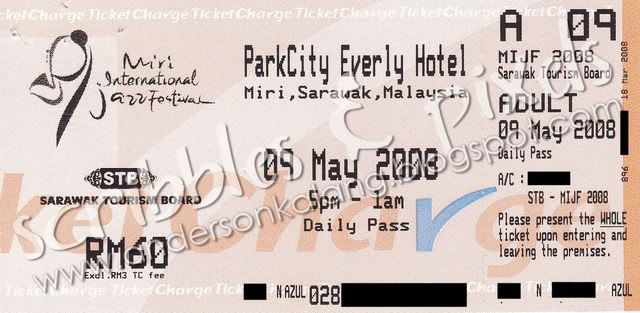 Ticket for 1st night. Sorry guys..Can't print this one kay. Its STB & Scribbles & Pixels Copyrighted!




Ticket for 2nd night. Can't print this one too okay. Its still STB & Scribbles & Pixels Copyrighted!

Here are some more details for those of you who have just heard about it: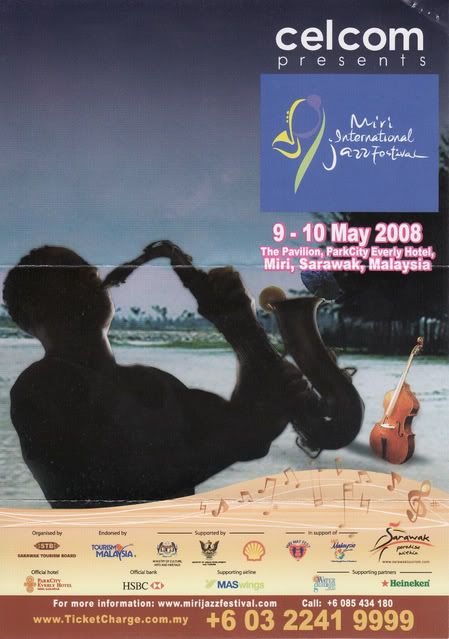 Once again, I thank Sarawak Tourism Board & Celcom for the tickets and congratulations to the other 4 lucky winners (nice to know you all).


p/s - But I can't make it this year. Need tickets?