As some of you may know, my weekends in February was occupied all through. After 2 weddings, Jenn & I flew to KL on a Tuesday evening. Spent 2 nights in KL before our departure to Singapore & JB for another wedding. Visiting 'the house' was the agenda and after clearing some papers with the office, we spent our evening with 'long time no see' friends again.

Thanks Annie for your hospitality. 2 joint queen sized beds in a room was more than what we expected! Much thanks babe!



After a whole day shopping at The Curve, we had dinner at TGI Friday's opposite IT Mall. (Photo taken by a member of TGI Friday's.. sorry I miss the name)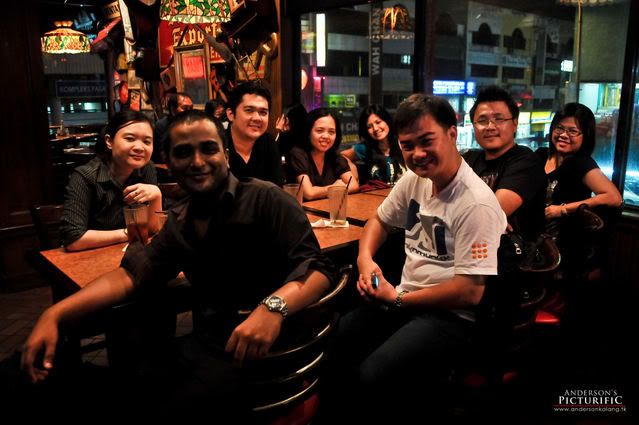 [From behind left: Angela (my dearest sister), Abidin & Merlinda, Jenn (can also be called Mrs Anderson), Evie, Nick, Yours truly ME & Bala]

After dinner we parted. The ladies went home while Nick drove us to the KTM Station(Keretapi Tanah Melayu). After a few miss-outs, we had the opportunity to chat again.. Yeah folks, I'm talking about Mr Syahrin Aziz (Photoshop Guru). Always willing to share his thought and ideas, it was a refreshing session for me.

At the 'kedai mamak' chating over teh tarik with the sifu..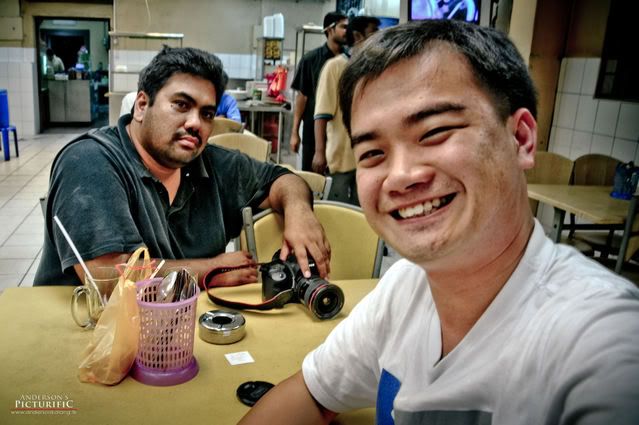 Capturing a video of me on his new Canon 5D Mark II. Thanks for making the time to see me pal.. Looking forward to seeing you again aei. Come visit me la..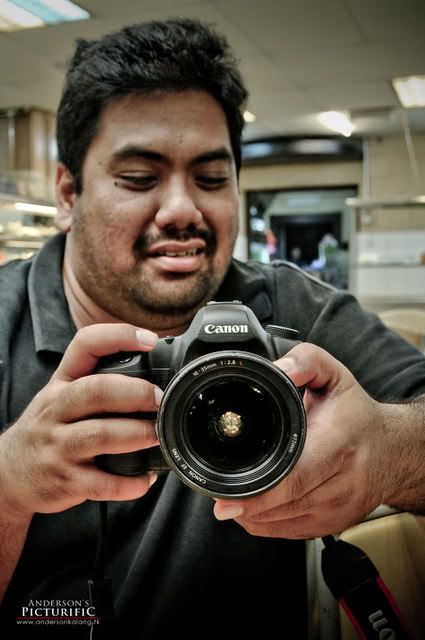 Before leaving home (to Nick's place) I took a few shots of Ayuni, a sweet Finnish lady whom happen to hang out with the metal boys that evening.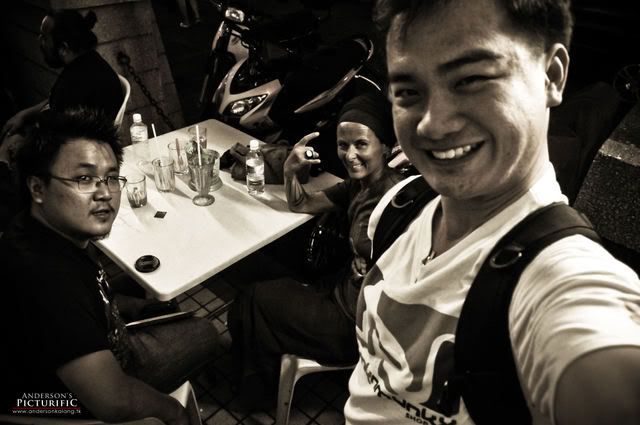 To Ayuni, Have a great time in Aceh while cruising the coast on that Vespa kay! Try riding it to Sarawak..hahahhaa...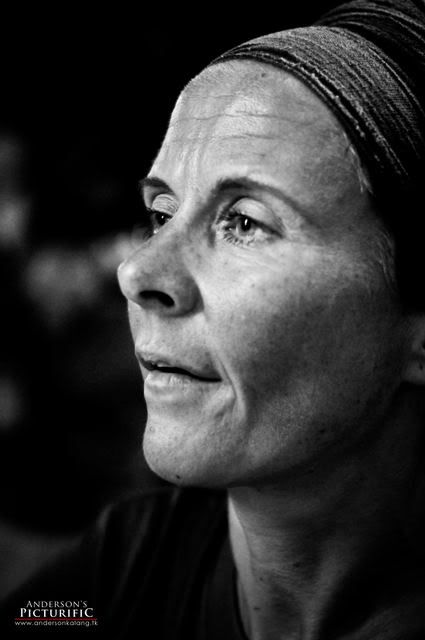 Coming up will be my Singapore shots.. Stay tune folks.