Bario, located at the northern side of Sarawak, one of the few well heard Kelabit Highland is 45 to 55 minutes by flight from Miri airport. If by road, roughly it'll take you between 13-14 hours through logging routes. We went the faster way of course. About 1,100 m above sea level, the air is pretty cooling there. A good retreat for us living in the cities. I'm missing it already. Though farming is the main economic activity, visitors flying in are encourage to bring in their own food ration during their stay in Bario. Yup! Bring your dry raw food with you! Supplies are very limited in Bario.

On board the 12.00pm flight from Miri, excitement really filled the air. The usual plane that land in Bario airport is the 19 seater MAS Wing Twin Otter. At the moment, there are only 2 flights daily from Miri to Bario. The 9.00am flight & the 12.00pm flight. For 'flyers' who have purchased their return flight, you're advised to reconfirm your return flight at Bario airport as soon as you land.

I remember, the last time I was in Bario was when my late grandpa was still around. He passed on many years back.. The late 'Tepu Kerab Ulun'. I was still in my Uni-years back then. I'll load more shots of my 3days encounters in Bario in the next posts. For now.... enjoy the flight!

On board the MAS Wing 19 seater Twin Otter. Here's a peek of the co-pilot.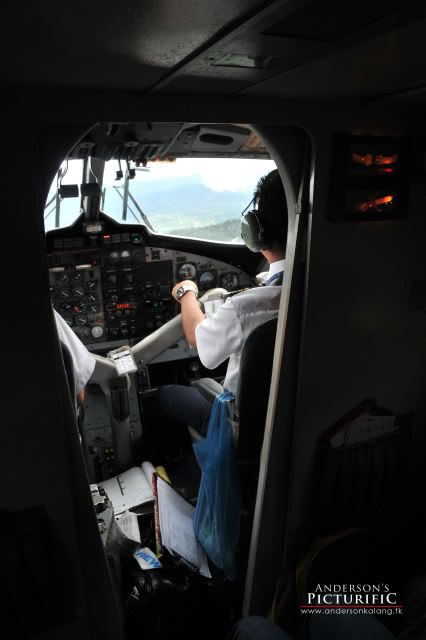 It was Jenn's 1st time to Bario. Mum & Dad behind her. From here on, you won't be seeing very much of my photo.. Coz I was shooting all the way!! Yeehaaa!!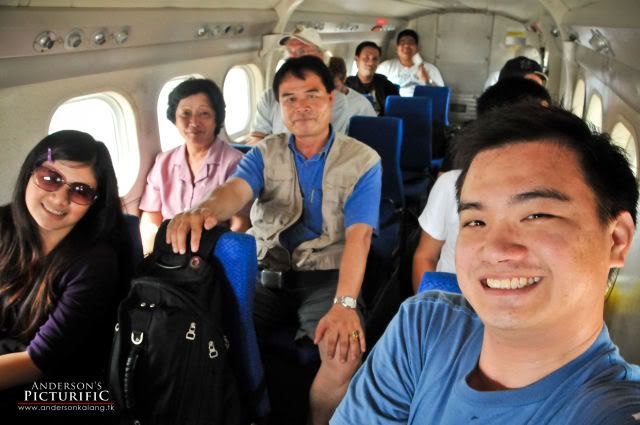 Halfway during flight, we caught a glimpse of Mulu airport and its surrounding below.



Thick clouds everywhere. On certain clear weather (if you are lucky), you'll be able to witness the legendary Batu Lawih. A bit of the legend I heard, its about a husband & wife that ends up becoming protectors of the highland. Below isn't it.. I still hope to photograph it the next trip.



Approaching Bario airport. I was just as excited as the boy here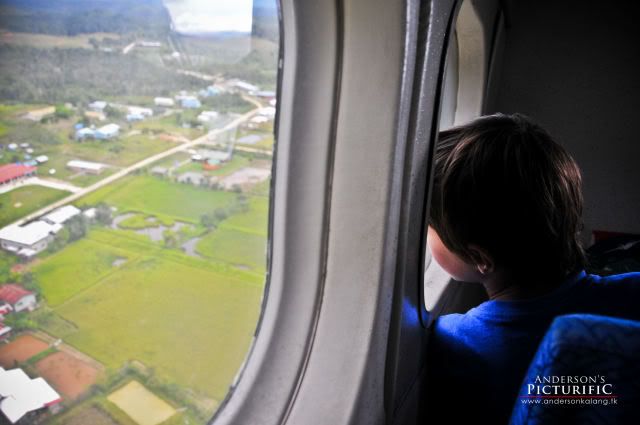 Finally, we're in Bario!! Jenn's 1st pose in Bario.



The new airport in Bario. 50mins walk to Ulung Palang Long House from here on. Yeah, mum's long house. Dad is from Long Lelang, which is about 50 mins by flight from Miri too.



Never seen a long-house before, then stay tune for my next post...