A norm for the Kelabits in Bario is attending church. Unlike in the cities, the villagers here goes to church twice a day. They wake up very early in the morning before breakfast and head straight to church. After church service, they return home for breakfast then to the paddy field. After dinner, they attend church service again.

Most of the folks there walk to church..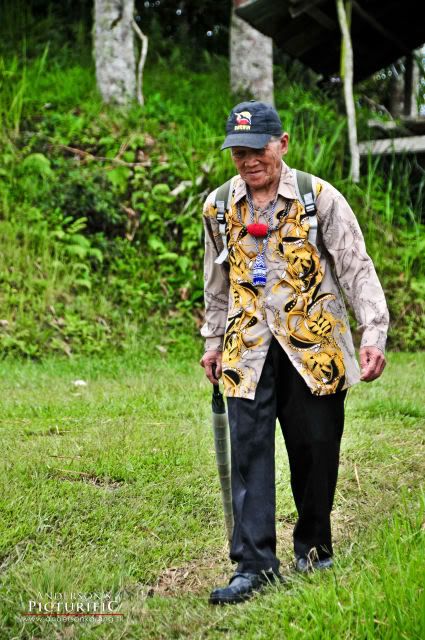 Some cycle..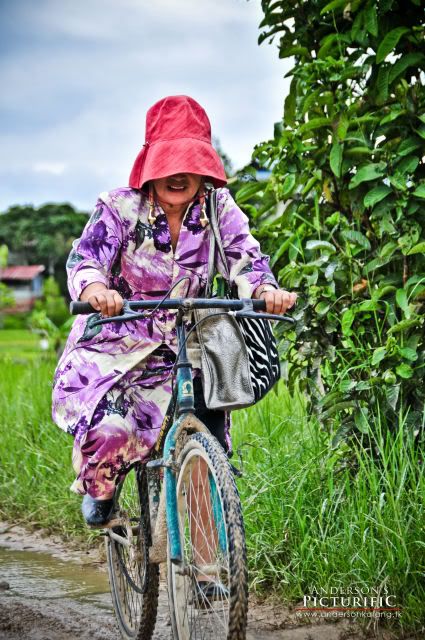 Some go on motorbike..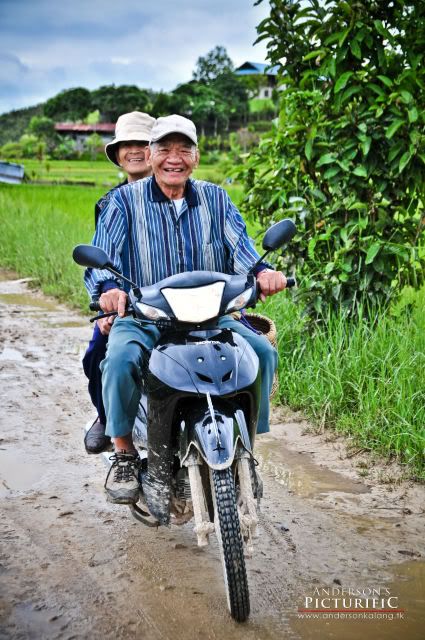 A few ride a 'buggy' like this..



..and they waited for the rest to arrive..(From left: Melatu Tepun, Siren Tauh & Siwa Balang). Melatu Tepun is the wife of the late Guru Paul, a well respected individual among the Kelabit community. The late Guru Paul introduced education to the community.



Before the sermon, various groups from surrounding villages present songs. Choir more like it.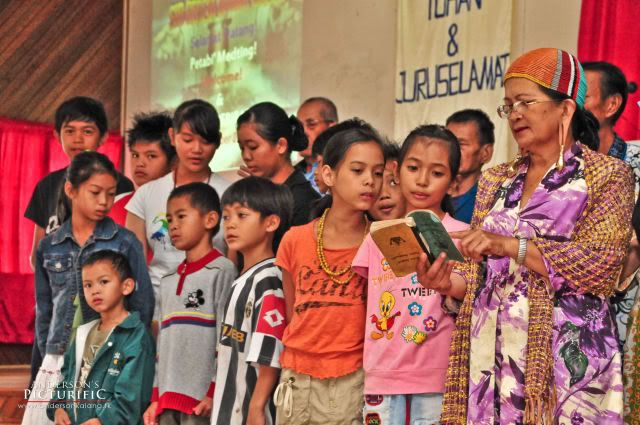 ..and they sang..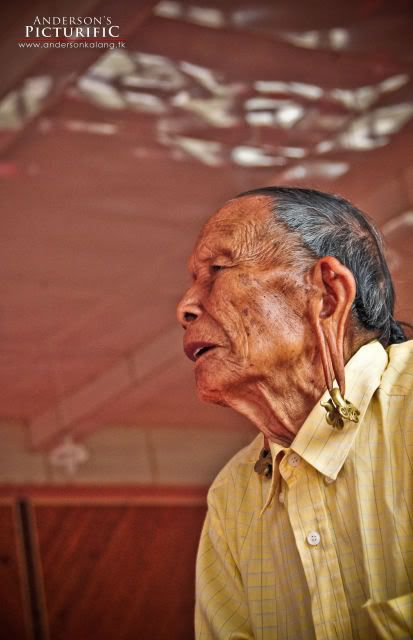 ..and they danced..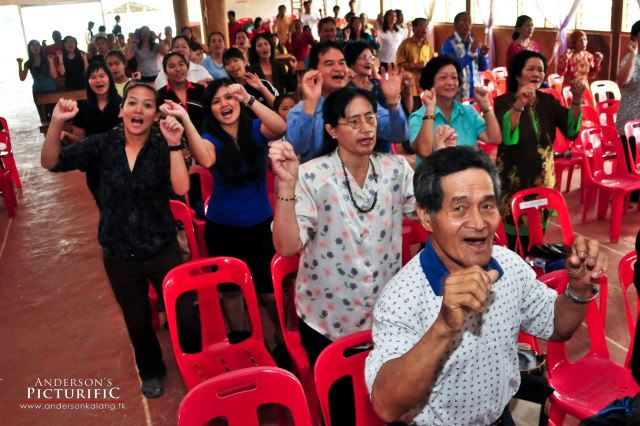 ..friends from Australia were there too.. and they also danced..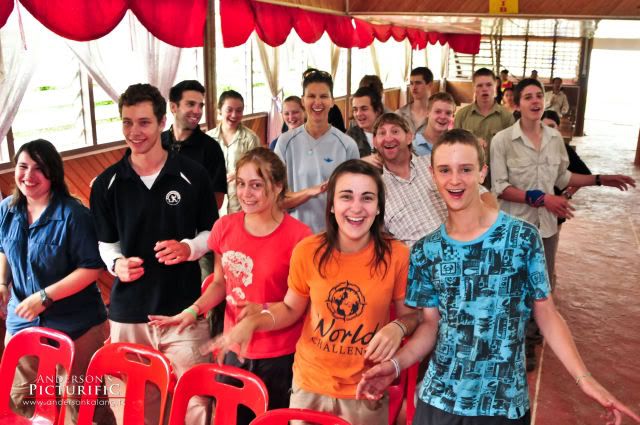 Shake it Grandma!



A shot of our Penan friends enjoying the songs. Okay, they were rather shy but I bet they still enjoyed themselves. I know I was!(..running around shooting everyone of course)



Come offering time. Though she was weak physically, this grandma didn't miss her giving. Gotta admire her faith.



Reading the word from the Holy book



After the service was over and a long session of shaking hands with the old folks, here's a shot in front of the church.