Wish we have Burger King in Miri lah. As I recall, we use to have one outlet many years back when I was in my early secondary years. I don't know for what reason, it closed down. For me and many Mirian friends, for as long as we're in KK, Burger King is a must to stop by.

This is a heart cries from one of the many people of Miri! Open an outlet in Miri pleeaaasse... Such glory to be united with Burger King once again.

Coke at B.K.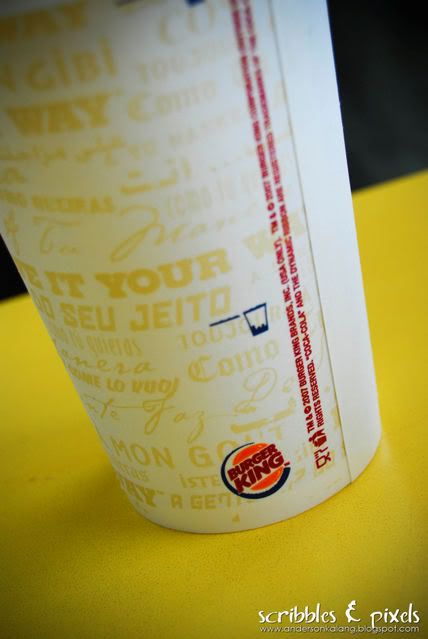 Janet preparing her Feast




Part of the Ecstasy Ingredient




My Ecstasy




"Have a break, Have Burger King!"


(those guys at the background should be in B.K. instead)