Happy Easter everyone..

Being in Kota Kinabalu, Sabah, over the weekend has been a thrilling experience for me, especially after getting the chance to 'shoot' the sunset at the Tanjung Aru Beach. It rained heavily when Jenn & I arrived on Wednesday evening and the same goes on Thursday afternoon which dampens my hope to take shots of the sunset.

Though it began to rain on the Friday afternoon, it stopped right after church (Good Friday service). T'was amazing. So, I finally get to witness the sunset from the Tanjung Aru beach (in good weather this time). Thanks to Jenn's family for taking me there. We had a good time of course. Good food, lots of stalls..

Oh ya.. that reminded me of the stall I commended on my Flickr...Click HERE. If you go there now, U'll notice all the wording that I mentioned has been covered with masking tapes. Sorry I didn't get to take a picture of it coz we were laughing our lungs out at the sight of it. Well..I guess some people did really told the owner about it aei!

Anyway,I managed to take few sips of Carrot Milk juice (from a HUGE glass) which cost about Rm4 and some tasty Satay. I head straight to the beach right after coz was excited and did not want to miss 'capturing' the sun and all its glory.

Here you go... and again, Happy Easter.


"A father's Love"




"Fishers of Men"




"Walking on streets of Gold"




"Running after you"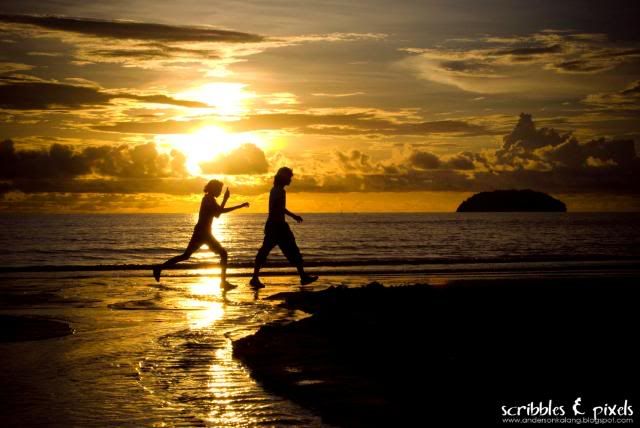 "Streets of Gold"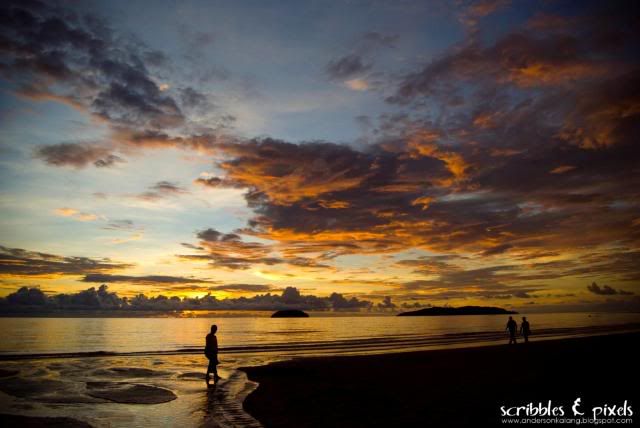 "Life's Glory"








'Panoramic View'