After 'brunch' in Pudu, we headed to inspect the Condo in Kuchai Lama. Took about 15-20 mins drive to reach our destination. Upon reaching, we collected the keys and head-up. Though there were some minor adjustments required on the place, we're happy its complete and nice.

The following day, we went again to do some measurements. Forgot to bring the measuring tape the day before. What was I doing while everyone were busy putting ideas into the place? As usual, I'm the guy with the camera laa.. what else wud I do if not taking angles here & there.

From the playground below. Our block is on the other side.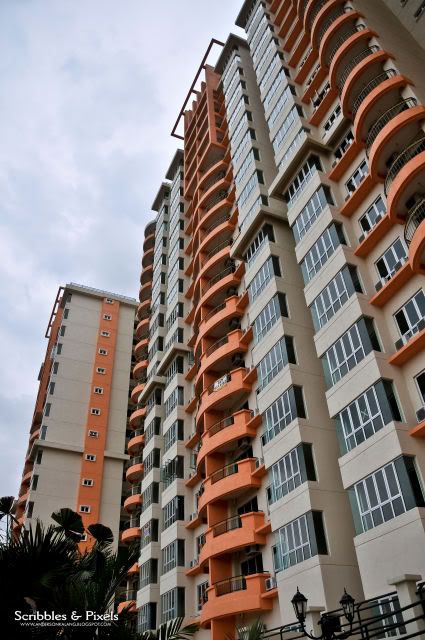 From the balcony. As you can see, our block face the main entrance below.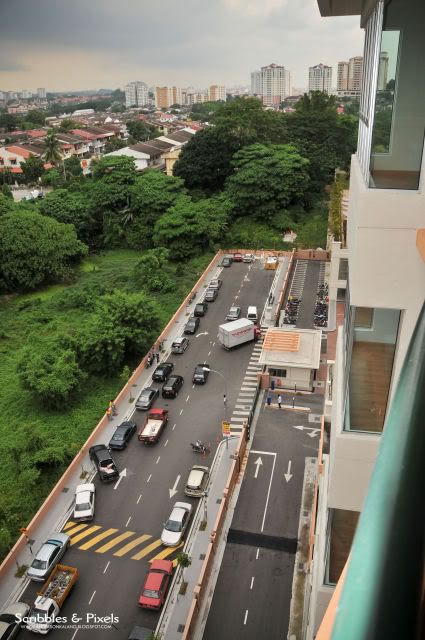 These are shots from the showroom (Courtesy of Dynasty Garden Condominium):

Living room



Dining hall



Kitchen



Master bedroom



1st day 'Site Inspectors': Jenn, Merlinda, Nick, Evie & Mum.
2nd day 'Site Inspectors': Jenn, Abi, Kim, Kim's mum & Mum.