Towards evening, Abi & Merl drove us to Ikea at The Curve. Had to make a point to meet up with a 'long time no see kanid', Adrian & his wife, Bernice. He was ill during our previous trip. Tis good to catch up with you both again! See you guys for Christmas yah...




The gang



Sorryy.. the 'auto-focus' was on me. Sometimes my D300 just wanna focus on me la.


From left: Mel, Evie, Nick, Adrian, Bernice, Merlinda, Abidin & Me.

Uni-mates (Nick & Adrian)



Nick & Evie acting out a drama scene..Don't recall wic one though.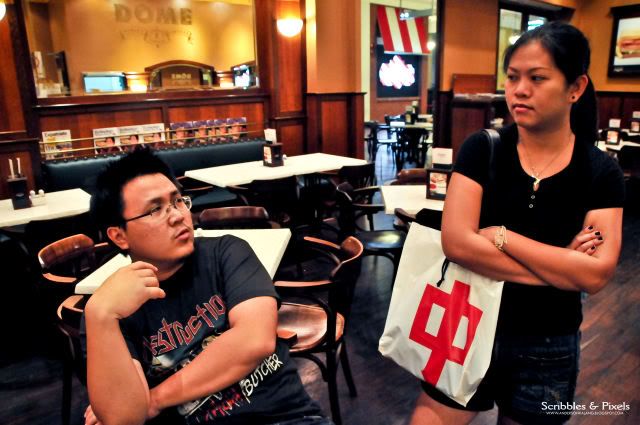 We went to watch a movie later on. Go watch "Tropic Thunder". One hilarious movie by Ben Stiller that one! I remember Mel was laughing her heads of, she rocked the whole row! 'Ganas bah tat girl'. Luckily I was not thrown of my seat. Also, how I wish Miri's Star cineplex is as good as the cineplex there. The sound & visual quality is superb!